Connect this widget to the rear of your Roland synthesizer for wireless access to your Roland Cloud Pro membership from your smartphone or tablet.
Cloud Connect by Roland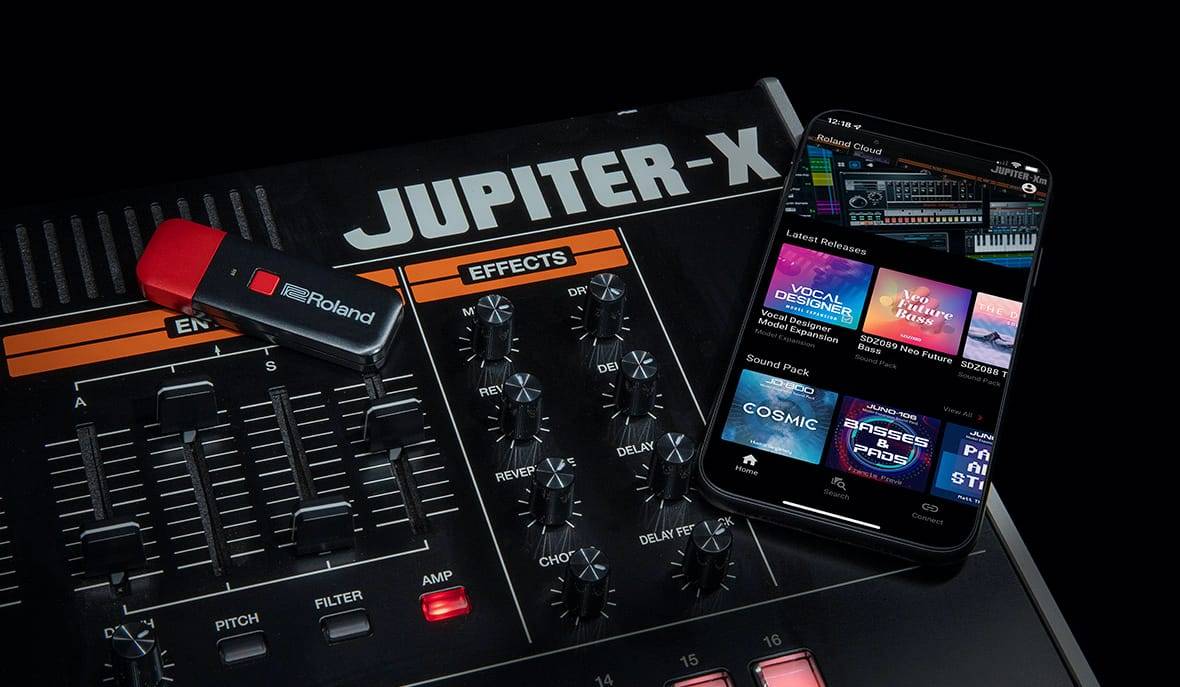 If you don't have a USB cable long enough to reach your computer, or if you don't have one at all, the WC-1 wireless adapter might be quite what you need to connect your Roland synth to Roland Cloud.
It connects wirelessly to an iOS or Android app on your phone after being plugged into the rear of your synth. The program then allows you to explore the Sound Packs, Wave Expansions, and Model Expansions library and download them straight to your gear. You may also listen to sounds in the app before downloading them.
For the same price as buying the membership separately, the Roland Cloud Connect package includes a full year of Roland Cloud Pro subscription.
In the new year, Roland Cloud Connect will be available for $99.
Links of interest
Roland
Website | Facebook | Youtube | Soundcloud