Today, the global streaming project Move The Record is promoting local record stores. Move the Record is a worldwide fundraising campaign created in response to the economic hardships that small record retailers are experiencing.
From July 1st through July 22nd, the streaming project will return for four consecutive Thursdays – four 6-hour shows. In some of the world's most prestigious record stores, Move The Record events feature world-class pickers.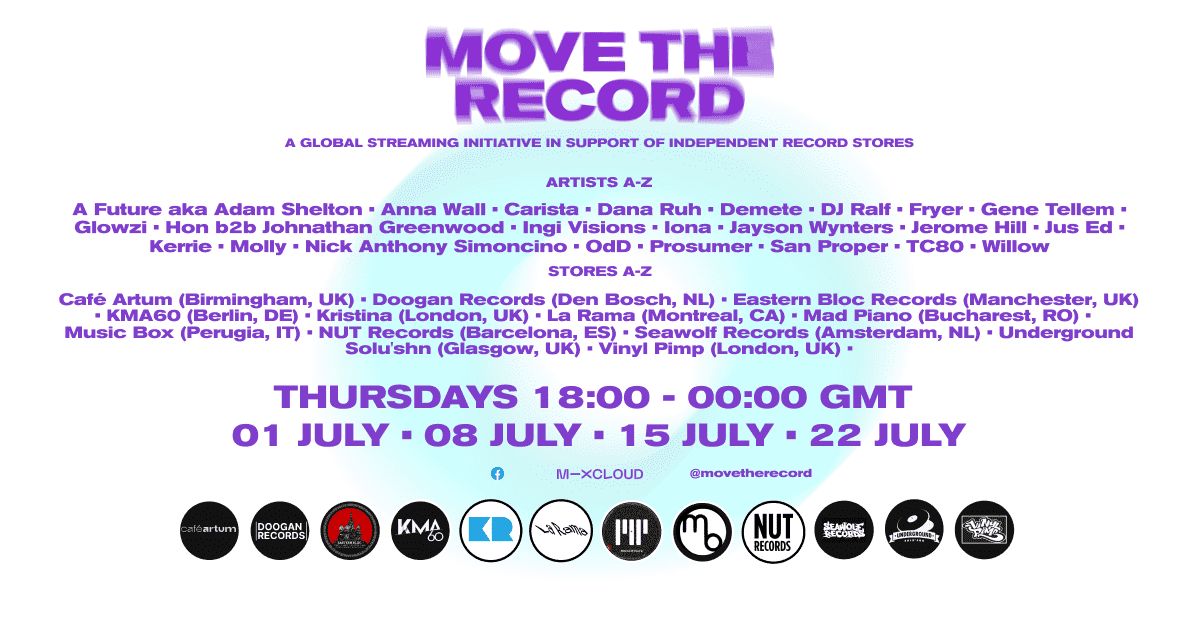 The program,  launched in 2020, will assist local record stores through a Crowdfunder and by inviting potential consumers to the stores' webshops and physical locations. Kristina Records (London), Café Artum (Birmingham), Mad Piano (Bucharest), Seawolf Records (Amsterdam), NUT Records (Barcelona), and Sound Architecture will also be included in the second round of livestreams.
The project also features special products meant to promote the stores all around the world. Hugo da Silva's limited edition designs are printed on EarthPositive® organic cotton on all of the products.
EarthPositive® gear is created to exhibit the best possible environmental, social, and ethical standards. It is organic and ethically manufactured utilizing sustainable energy generated by wind and solar power.
The revenues will be split evenly among the participating record retailers.
Link of interest
Move the Record
Website | Crowfounder | Facebook | Mixcloud | Instagram | Twitter