The best record stores in Berlin might change depending on your taste. This list was crafted for those who are looking for record stores focused on minimal music and related genres. Basically, this is where I buy records in Berlin.
Berlin is renowned for its vibrant music scene, ranging from electronic dance music to jazz. The city boasts an array of record stores that cater to every taste, making it a paradise for vinyl enthusiasts. Whether you're a collector, a DJ, or simply a music lover in search of new sounds, Berlin have you covered.
These stores are not just places where you can purchase records. They are also cultural hubs where like-minded people gather, share recommendations, and discover new artists. From small, inclusive record shops to larger stores with a vast selection of records, there is something for everyone in this city. So dive into Berlin's record stores and immerse yourself in the world of vinyl.
Visit a couple stores in one day
If you're in a hurry and want to visit multiple stores in one day, the best approach is to ask the store's knowledgeable staff. They are always available to provide recommendations based on their personal experiences and the latest music trends, making it easy to discover new artists and expand your musical horizons.
List of record stores with minimal
Black Round Twelve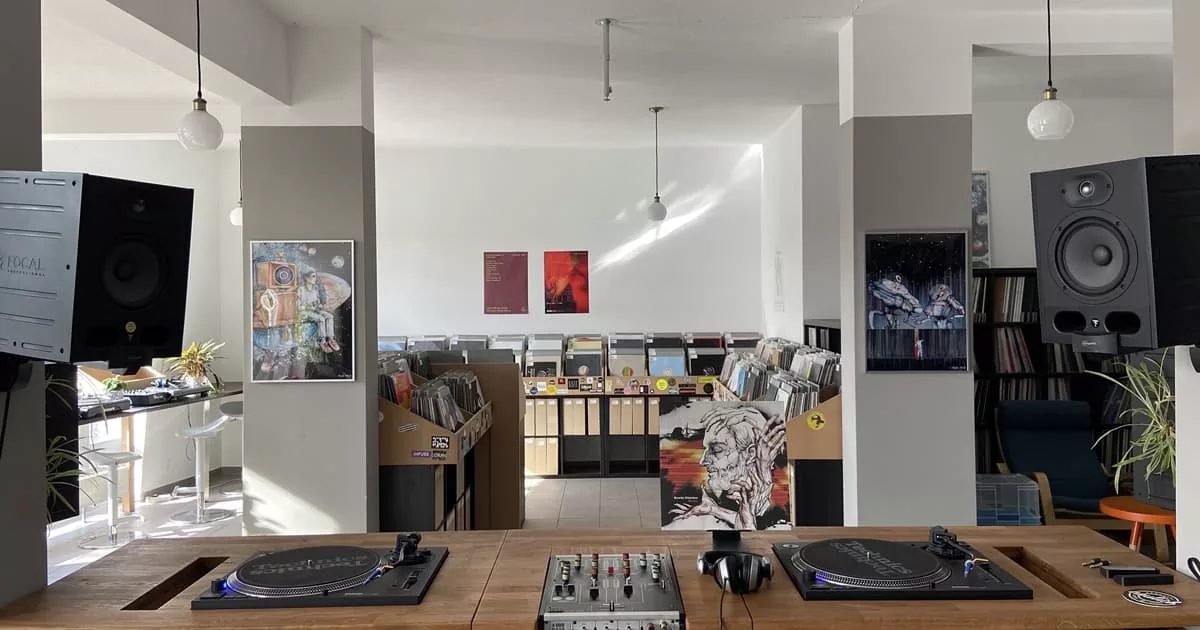 Black Round Twelve, also known as black.round.twelve, is the record store you should visit if you are into minimal music and are visiting Berlin. It's conveniently located in front of the Rummelsburg S-Bahn Station.
What sets Black Round Twelve apart is its commitment to curating and distributing the best labels focused on minimal music, such as Subtil, Telum, Sleep is Commercial, Serialism Records, Dirty Hands, and others.
The store boasts a vast selection of minimal, minimal house, rominimal, deep house, and tech house records. You can easily spend a couple of hours digging through their extensive collection, or you might not make it out quickly if you get lost in the music. Additionally, this store offers a small section for second-hand records, where you might stumble upon a hidden gem at a good price.
From time to time, they host in-store sessions featuring DJ sets from labels before they head to their events at Hoppetosse or CDV. If you're lucky, you might come across one of these in-store sessions, which are free to enter.
Location: Nöldnerstraße 6, 10317 Berlin (Open on Google Maps)
Website: blackroundtwelve.de
Instagram: @black.round.twelve
Audio-In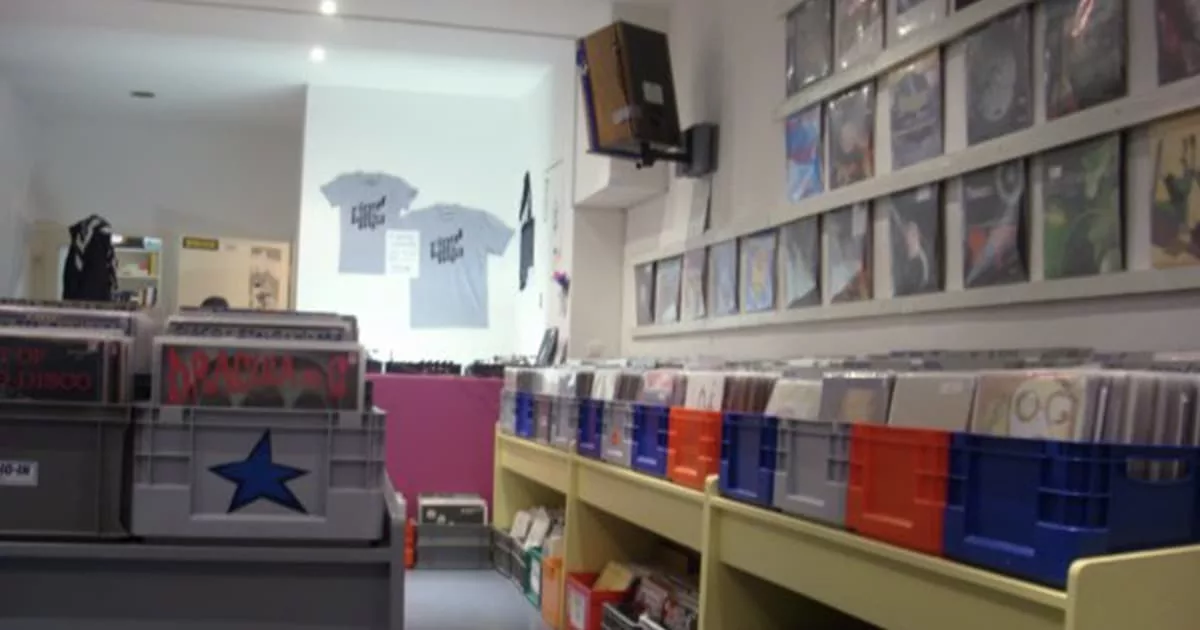 Audio-In is the store you should go for second-hand records. They offer records at reasonable prices, making it accessible to a wide range of music lovers. This, combined with its great secondhand selection, attracts both seasoned collectors and newcomers looking to expand their record collections with minimal oriented music. From tech house, deep house, house and rominimal, this store got you covered.
There is a section with records ranging from 3 to 5€ where you can finding a forgotten gem. And it has another section with well known records categorized by music genres where you can find even copies from Ricardo Villalobos original press of Alcachofa and other classic Perlon releases.
Location: Libauer Str. 19, 10245 Berlin (Open on Google Maps)
Website: audio-in.net
Instagram: @audio_in_recordstore
60waves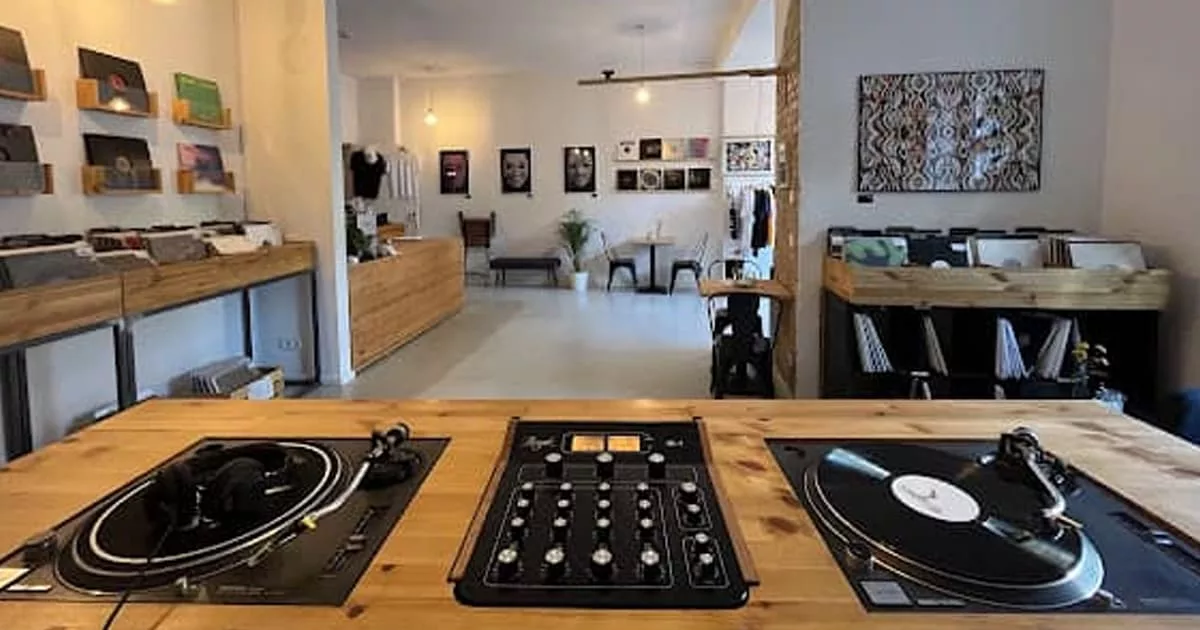 60waves, formerly known as KMA60, is the store operated by Dana Ruh. Here, you will discover music with a minimal touch, but with a stronger focus on breaks and progressive house. Also, you can find merchandise from labels they distribute, such as Gene on Earth's 'Limousine Dream.'
This store is located in the heart of Schillerkiez in Neukölln. Their selection is easy to browse through, and they also offer second-hand records that are well worth checking out.
Location: Herrfurthpl. 8, 12049 Berlin (Open on Google Maps)
Website: 60waves.com
Instagram: @60waves.store
Spacehall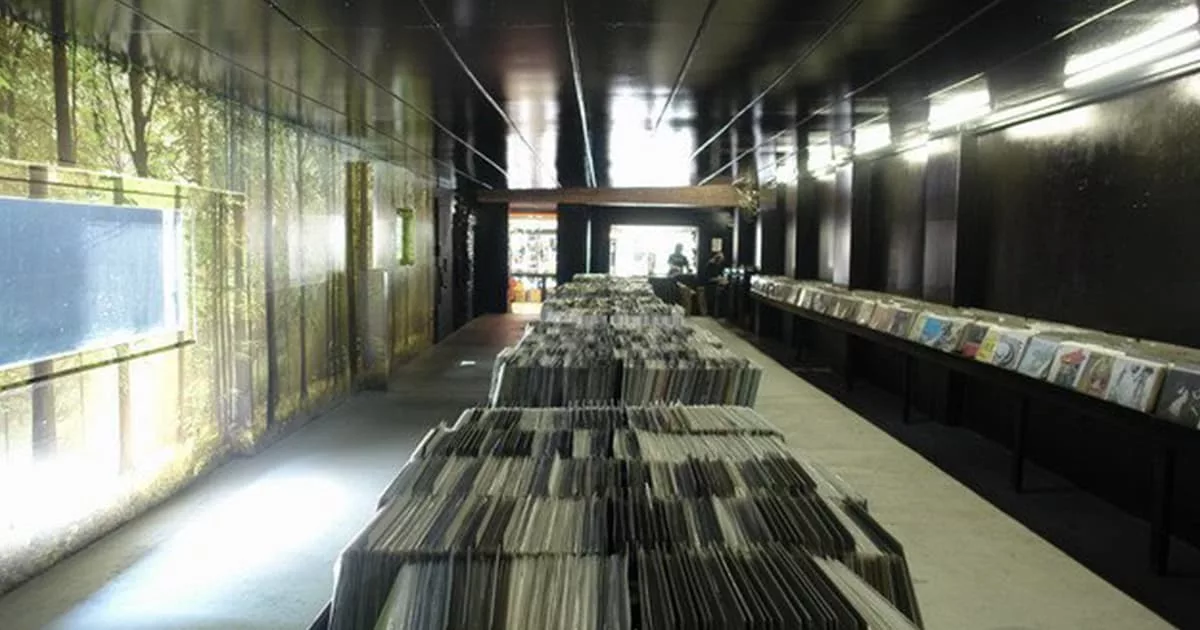 Located in the vibrant neighborhood of Kreuzberg, this legendary record store is a must-visit, even though their selection is relatively small. You can find everything from house and techno to hip-hop in this surprisingly spacious store.
Among the record stores on this list, it is the oldest, but it's well-maintained and has a unique atmosphere. It's a very dimly lit store that gives you the impression that you are digging for records in a club.
Since it has been a while since I visited this store, I can't recall their second-hand section, but as an experience, I would highly recommend the visit. You can expect to find records from top minimal labels and explore other music styles for a nice discovery.
Location: Zossener Str. 35, 10961 Berlin (Open on Google Maps)
Website: spacehall.de
Instagram: @spacehall.official

Bikini Waxx Records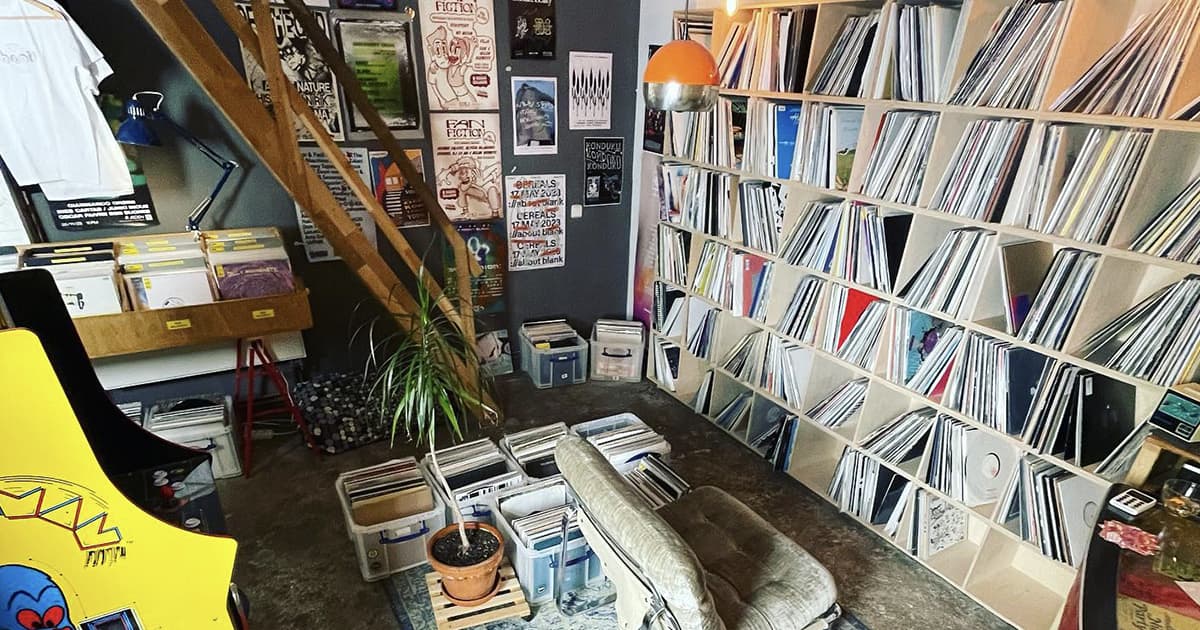 Nestled in a courtyard, just a few metersaway from the hustle and bustle of Kreuzberg's Skalitzer Strasse, this independent record store is renowned for its second-hand selection of 00s sounds, offering affordability and a chance to stumble upon unexpected musical gems.
One of the standout features of Bikini Waxx Records is its impressive collection of vinyl records. They take pride in sourcing real rarities and hidden gems, ensuring that there's always something unique waiting to be discovered. Whether you're into Deep House, Breaks, or anything in between, this is the place to visit.
Location: Manteuffelstraße 48, 10999 Berlin (Open on Google Maps)
Website: bikiniwaxxrecords.com
Instagram: @bikiniwaxxrecords
Elevate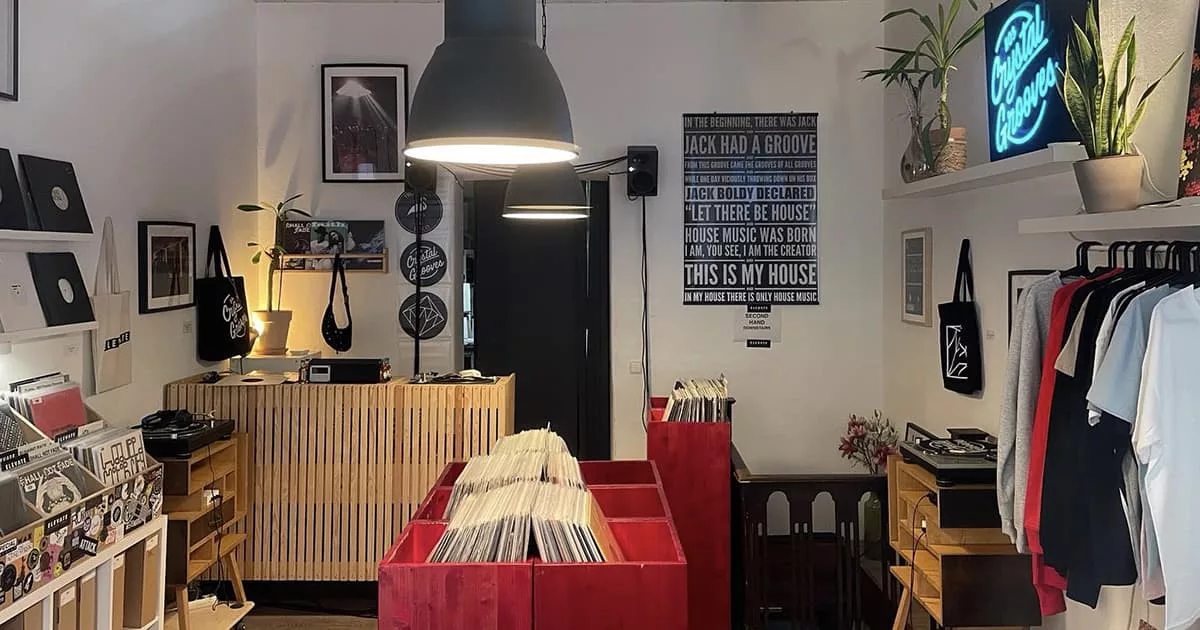 Located in Friedrichshain, just a few blocks away from Berghain, this store is owned by Cinthie, an American DJ who has been making waves on the dance floor for a while. They feature in-house labels like Bestemodus, Unison Wax, Beste Freunde, We_R House, and 803 Crystal Grooves.
Elevate is a small store specializing in house and some techno records. You can ask Cinthie for recommendations, and she'll be more than happy to assist you. Definitely a place to visit if you are around Warschauerstraße in Friedrichshain.
Location: Gubener Str. 24, 10243 Berlin (Open on Google Maps)
Website: elevate.berlin
Instagram: @elevate.berlin
OYE Records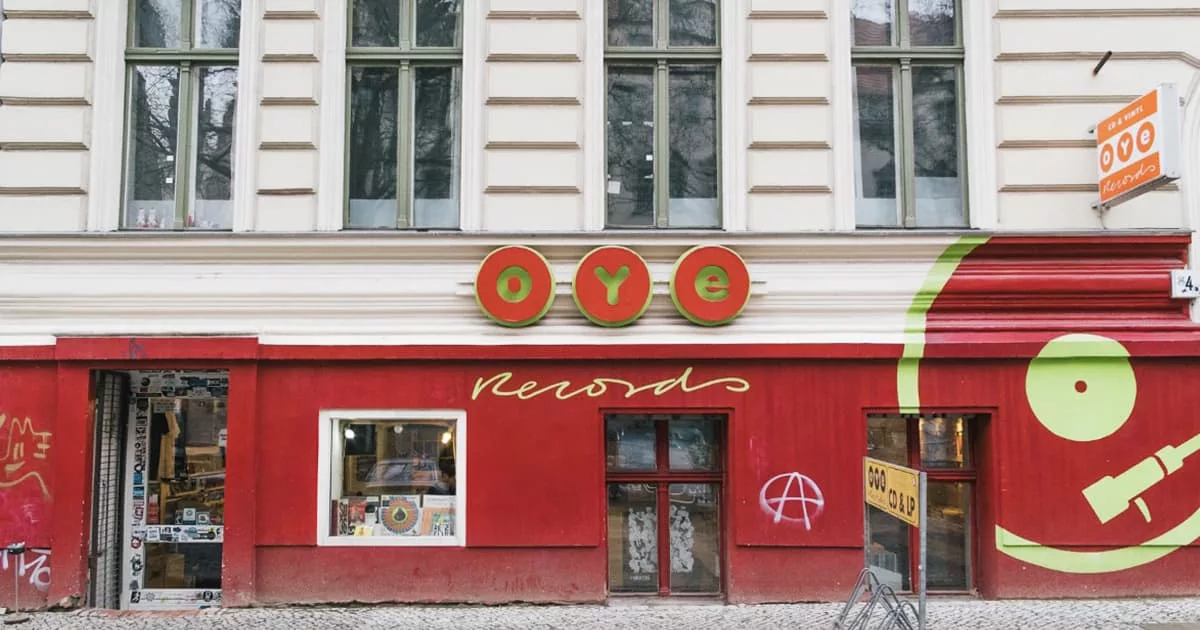 Stepping into OYE Records feels like entering a treasure trove of musical delights. Regardless of the genre or artist you're looking for, OYE Records is sure to have something that will pique your interest.
Located in Prenzlauerberg, OYE Records is a store that boasts a vast collection of vinyl records catering to every taste, ranging from electronic dance music to jazz and from new releases to rare and hard-to-find gems. This store specializes in disco, house, and deep house within its electronic music section.
Main location: Oderberger Str. 4, 10435 Berlin (Open on Google Maps)
Website: oye-recods.com
Instagram: @oyerecordstore